Grant Assistance Available for Lead Testing in Child Care Centers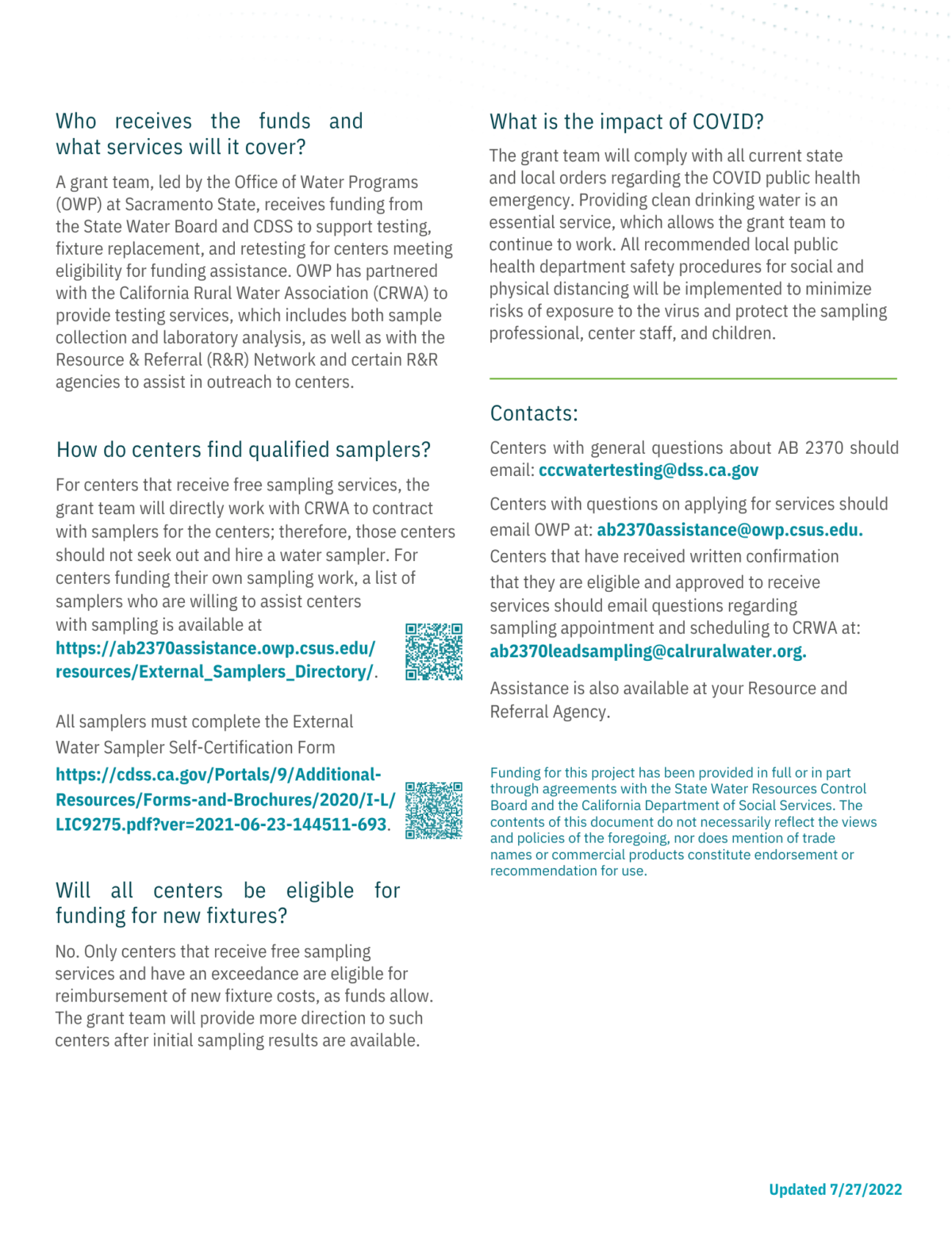 TIME IS RUNNING OUT!
We are inviting you to apply for assistance with drinking water testing for lead. As required in CDSS Provider Information Notices PIN 21-21-CCP, ALL Licensed Child Care Centers (CCCs) operating in buildings constructed before 2010 must have their drinking water tested for excessive lead levels. To determine your eligibility, visit the program website at https://ab2370assistance.owp.csus.edu/ to complete the Eligibility Form.
For more information, please contact Tunisia Jackson at (415) 882-0234 Ext. 4183 or tmjackson@rrnetwork.org