Improving Access to Quality Child Care: Child Care Initiative Project and Home-Based Care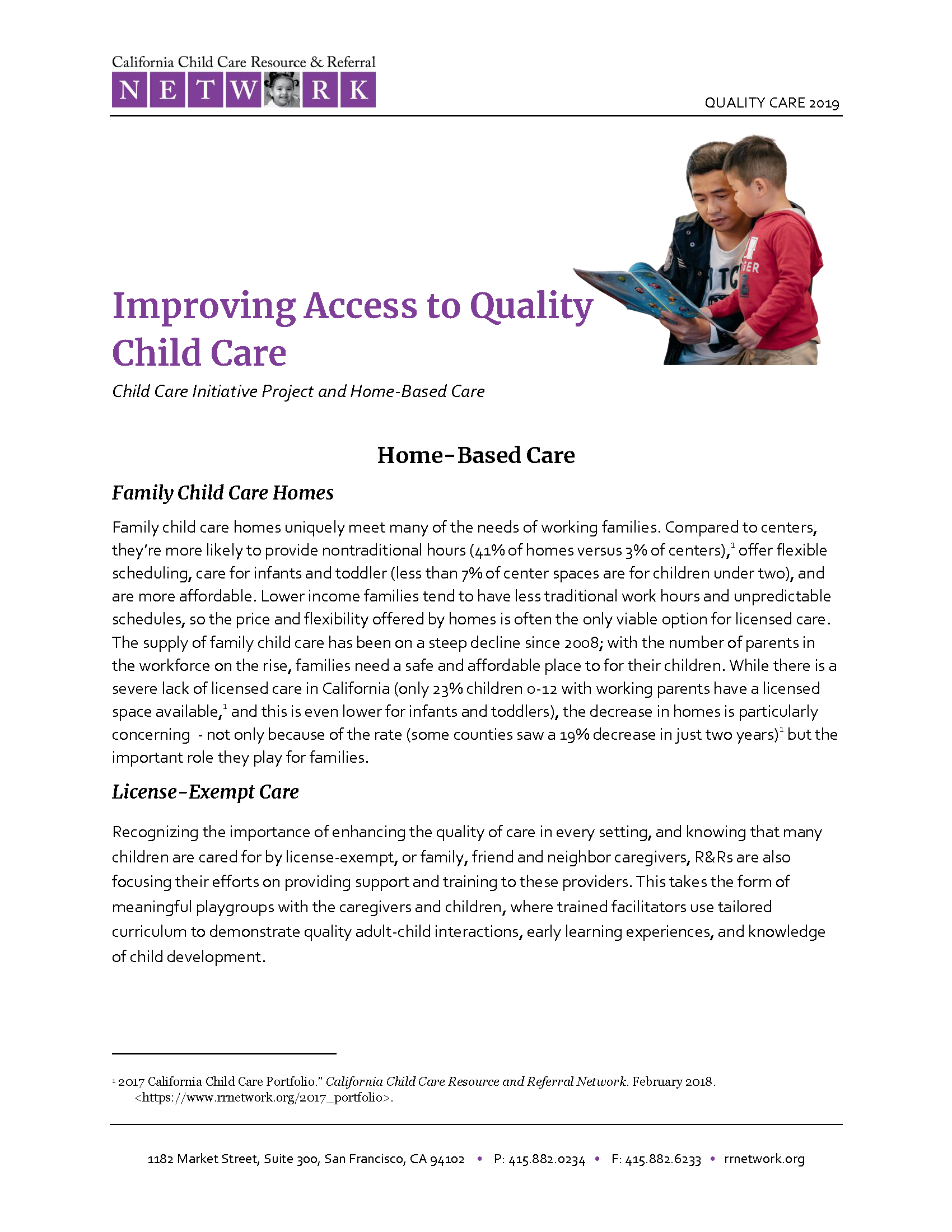 Since 1985, Child Care Resource and Referral (R&R) programs have been implementing the Child Care Initiative Project (CCIP). The CCIP builds home-based licensed capacity and improves the quality of care through trainings, assistances, and recruitment.
To address the quality enhancement component of CCIP, each R&R develops a detailed training plan that is specifically tailored to meet the skill level, cultural and linguistic diversity, and interests of new and returning providers.
Download